Beta
BOOST YOUR FUNDING ON KICKSTARTER
Green Inbox Success Story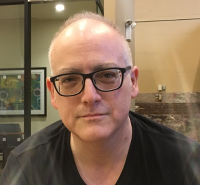 ‎Matt Zoller Seitz, New York Magazine
Space Rabbit
successfully funded with
$45,849
"I used Green Inbox (Partner Program, inbound marketing) while fundraising for my TV project space Rabbit. At the end, Green Inbox referrals accounted for about 10 percent of total revenue raised. I was concerned going in that people would react negatively to my contacting them directly via Twitter, but most who replied were very positive, whether they ended up donating or not, and in thousands of contacts I didn't get a single negative response. I recommend this service, especially if you have a Twitter following comprised of people who know you as a personality or an artist and understand what you're about."
Read my original Status on Facebook
See my campaign here: www.indiegogo.com/projects/help-matt-zoller-seitz-mak...